Gorey Fete.
15/08/2019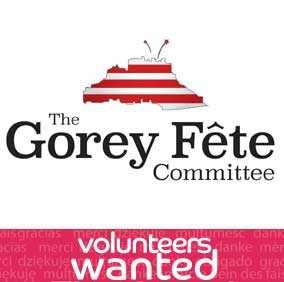 Car park attendant
Mini bus drivers
Beach games organisers
To volunteer, click on the 'Register to volunteer' button on this site.
The Jersey Mutual Gorey Fete is one of the largest events in the Jersey Calendar.
Set in the picturesque harbour of Gorey, there is fun for all the family from beach events, face painting to fair ground rides, crown & anchor and many food & drink and craft stalls. Stage events include live music, karaoke and the very famous 'Yard of Ale' and 'Spaghetti Eating' competitions.
Alfresco fun, food and enjoyment right through to a wonderful evening that comes to a close with a fantastic firework display across the bay.
Proceeds from The Jersey Mutual Gorey Fete go to Jersey Charities, and all of the organisers and helpers give up their time for free. Why not join them - whether you're at the event or volunteering your spare time to help - you're supporting the Fete and charities across the Island!