The Battle won!
14/08/2019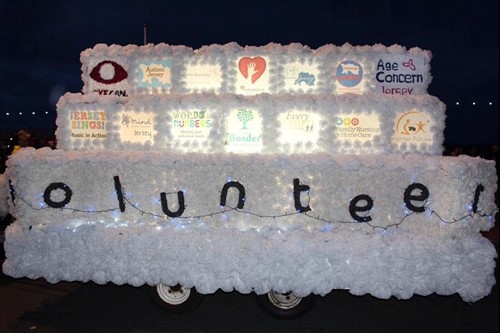 With a long, drawn-out build up; a whole host of helpers; and an idea that grew slowly but surely, we closed in on Battle day with everything falling in to place. Flowers arrived ready-made from charities, residential homes, individuals, and some from children at the craft sessions at Les Ormes. It seemed ever-so fitting that there were so many helping hands behind a little float that praised and promoted volunteers in Jersey.
On the day the crowds were very appreciative, applauding and cheering on our tribute to the many people who give up, sometimes one - often many of their spare hours to help others. Whether it's to marshal at a sporting event, help children with their reading in school, or just to tidy an open bit of land to make way for a garden or play area - our Island would just not be the same without them.
The float, which was the creative brain-child of Alan Le Pavoux - Bodest Charity Manager, highlighted organisations supported by The Bosdet Foundation, who provide a variety of much needed services to the public. Back-lit, transparent boards; designed to beam out in the moonlight parade as well as work well in the afternoon celebration, were adorned with white, pre-made paper flowers.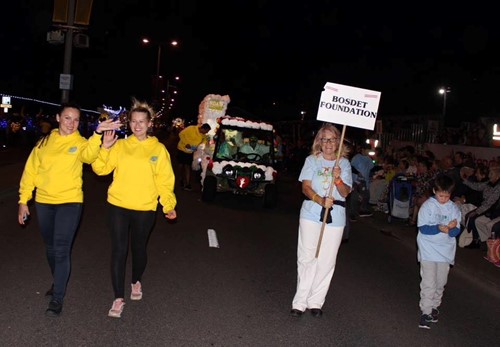 Members of charities were invited to walk alongside the float and help hand out leaflets and sweeties to the applauding audiences along the avenue.

After such an amazing public response deeming the project a great success, plans for the Christmas parade are already on the drawing board! It is expected that more organisations will come on board, leading the way to even more involvement in next years Battle too.

The team at volunteer.je would like to thank all those who helped and contributed to the building and showing of our brilliant little float.