Swim Safe: reducing the risk of drowning and taking swimming to the next level!
08/07/2019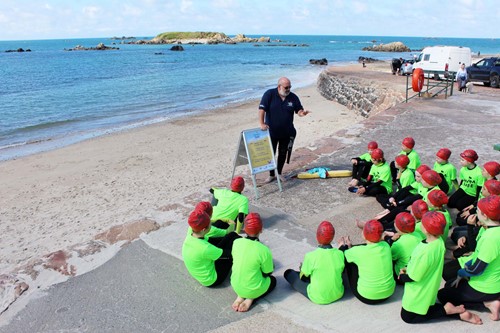 Last week we held the first Swim Safe session of the year at Green Island with pupils from St Clement's School.
Swim Safe is a campaign that delivers free water safety and open water swimming lessons to Children in Year 5.
The Bosdet Foundation and Jersey Sport, work in partnership with the RNLI and Swim England to help ensure that our children get the correct messages on how to stay safe in and around open water.